Tutorials & tips on Web Development & Web Design.
It's Friday again, and it's the first of April, but you won't find any April Fools' pranks or tricks here! Instead, we have another roundup of all the web design and development related articles we've found that were published in the past seven days. So kick of the new month with some interesting reading!
5 Logos We'd Love to See Redesigned in 2022 (And Why)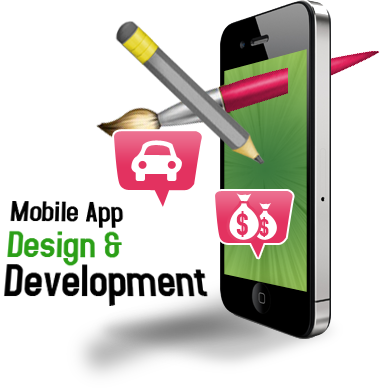 Sometimes a logo just doesn't work. It happens to everyone from startups to major brands. (You'll definitely know when you see these logos.) Maybe it's too complex. Maybe it's too generic and similar to other logos. Or maybe it's just not dating in a timeless way. So,…
Read More
15 Best New Fonts, April 2022 | Webdesigner Depot
This month's collection of the best new fonts is headed in a lighter and quirkier direction than previous months. What's more, font foundries seem to be getting more creative with their designs as many of these fonts come with alternative stylistic sets, giving you more control over the resulting typeface. If you're looking for some […]
Read More

Understanding Layout Algorithms
As front-end developers, we often learn CSS by focusing on individual properties. Instead, we should focus on how the language uses those properties to calculate layouts. In this blog post, we'll pop the hood on CSS and see how the language is structured, and how to learn it effectively.
Read More
Minimal CSS Frameworks: 10 Great Choices – Stack Diary
Summary » CSS frameworks provide the means to speed up the process of scaling website and app designs. But, generally, the majority of CSS frameworks come packed to the brim with features that often don't see the light of day. Thankfully, there are plenty of minimal / lightweight solutions for simpler projects. When someone mentions the …
Read More
Helvetica: Overused Cliché or Modernist Classic? | Webdesigner Depot
Few fonts in the world have become a part of the cultural landscape that they have an entire documentary film and a MOMA exhibition made about them. Helvetica, however, is different. It has been the go-to font for everyone from government agencies to hip pop-up shops whenever clean and modern text is called for. It […]

Read More
5 Ways to Create the Duotone Effect in Photoshop
In today's Photoshop tutorial I'm going to show you 5 ways to create the trendy Duotone look, the colourful photo effect where the shadows and highlights of an image are replaced with vibrant contrasting hues. This effect was popularised by the music app Spotify when it used the duotone effect in its promotional imagery of […]
Read More
The above article "This Week In Web Design – April 1, 2022" was published on this site.
We hope you found the above of help or interesting. You can find similar content on our main site: blog.hostfast.com/blog
Please let me have your feedback in the comments section below.
Let us know which topics we should cover for you in future.