Some helpful advice about eCommerce and Content Marketing.
Czech fashion search engine Glami is acquiring Stileo, a fashion ecommerce platform operating in Italy. According to the companies, they generate over 500k monthly orders to partnered shops. Together, the platforms aim to grow to 1 million orders a month.

Glami, founded in 2013 in the Czech Republic, is a fashion search engine with over 3000 partner retailers. Italian fashion platform Stileo started in 2014, connecting to over 220 online shops.
40 million and 7 million visitors
Glami currently has over 40 million visitors a month. The search engine is active in 18 countries across Europe, recently launching in Spain. The Poland-based Stileo mainly operates in Italy, garnering 7 million monthly visitors. Among its partnered retailers are Amazon, Farfetch, Excarpe and Maxi Sport.
14 markets
Although Glami is acquiring Stileo, the latter will continue to operate under its current name. The platforms will be technologically integrated this month.
Their joint goal is to grow to 1 million monthly orders.

Together, the companies will operate in 14 markets. The fashion platforms claim to generate over 500k monthly orders to partnered shops. Their joint ambition is to increase this to 1 million orders per month.
'Play important role in e-commerce in Europe'
Glami co-founder and CEO Tomáš Hodboď says he is proud to grow the company by acquisition rather than looking for an investor. "With this acquisition, we will be combining the strengths of both teams under one company with more than 130 employees. We are creating a strong tech team that plays an important role in e-commerce in Europe."
"We will be combining strengths with over 130 employees."
"We are thrilled to join GLAMI's advanced tech platform with its latest features and internal product and development resources," Stileo's CEO Igor Smolny says. "Over the past couple of years GLAMI invested heavily into the implementation of machine learning technologies into its tech stack and saw great results when it comes to personalized product recommendations, similarity and scalable content management models."
"GLAMI invested heavily in machine learning technologies."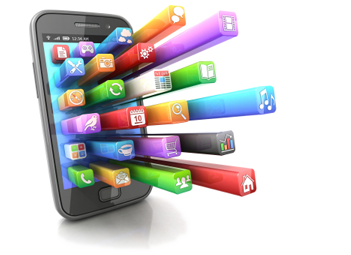 He adds: "By joining our companies together, both our Italian users as well as partnering e-shops will be soon able to benefit from these technologies. We continue on our mission to become the first choice for Italian users when it comes to searching for fashion."
This article "Fashion platform Glami acquires Stileo" was provided on this site.
We trust you found the above of help or interesting. You can find similar content on our blog: blog.hostfast.com/blog
Let me have your feedback in the comments section below.
Let us know which topics we should cover for you next.