Some helpful tips about Web Design & Wed Development.
Affinity Designer is one of the most comprehensive graphics editing software available today. And it's the best Adobe Illustrator alternative you could find. Today, we're bringing you a handpicked collection of those amazing Affinity Designer templates and Affinity Designer assets.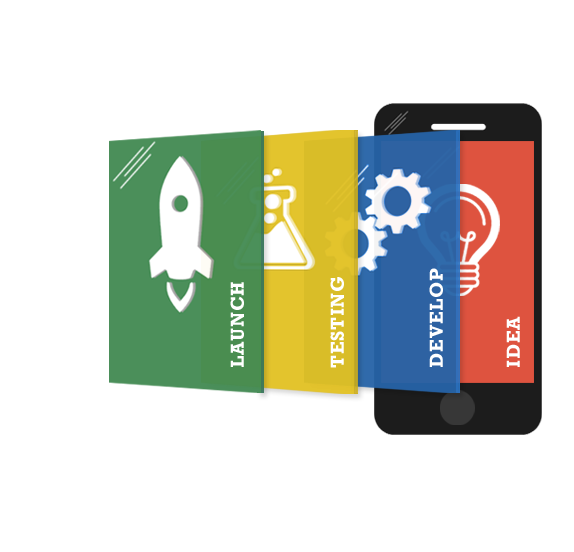 The software is affordable, supports a wide variety of file types, and very beginner-friendly. The community for Affinity Designer is growing. Many marketplaces are now listing templates, textures, icon packs, and other resources specifically made for Affinity Designer.
We're featuring a mixed collection of Affinity Designer templates and assets that includes all kinds of resources. And we only include the assets that come in .AFDESIGN file format, the default file format for Affinity Designer.
It's worth noting that Adobe Illustrator files are also fully compatible with Affinity Designer. In addition to .afdesign files, you can download and use AI files and templates without any issues.
If you're working on a website design for a SaaS business, this Affinity Designer template kit will help you craft the page layouts with ease. It comes with 15 beautiful page layouts based on the Bootstrap grid with fully customizable designs. All of the components and graphics featured in each template are editable as well.

This website design template kit is ideal for crafting portfolio website designs, especially for photographers and creative professionals. The bundle includes 9 page designs you can customize with Affinity Designer, Sketch, Adobe XD, and many other graphics editing software.
This UI kit is specially designed for making various smart home-themed user interface designs. It comes with more than 20 card UI designs featuring over 100 different buttons and form styles. The UI kit design is inspired by neumorphism.
A creative illustration is a must-have feature in website designs these days. It not only gives character to a website but also helps explain businesses or services in a simpler way. This illustration showing teamwork is made just for achieving that goal. It comes in both AFDESIGN and AI vector file formats. Allowing you to fully customize the illustration to your preference.
Looking for a unique icon pack for an app UI project? Look no further. This creative line icon pack features 80 different icons related to web-based projects. It's perfect for designing web and mobile app interfaces as well as website landing pages. The icon pack comes in multiple file formats including Affinity Designer, Illustrator, Sketch, and more.
Looking for inspiration to design a cool poster? With this free poster templates kit, you won't have to look further. The templates come in EPS format, which you can easily import in Affinity Designer to edit and customize.

A collection of 5 unique iPhone mockups featuring isometric views. The devices are designed with a matte design to give your product showcase a modern look and feel. The templates are available in Affinity Designer and PSD formats.
You can use this mockup template to promote and showcase your T-shirt designs in style. The template is fully customizable and allows you to easily place your design in the mockup with just a few clicks.
Grab this bundle of Instagram templates to design attractive sales and promo posts for your summer sales. There are 12 different styles of template designs in this bundle featuring AI and AFDesign files.
This is a multipurpose brochure template you can use to craft various corporate and business brochures, including annual reports. The template comes in multiple file formats, including Affinity Designer, Affinity Publisher, and Adobe InDesign.
You can download and use this resume template free of charge to create a CV for a creative professional. The template comes in EPS file format.
If you want your Instagram account to engage your customers, and entice them into buying your products, and services, this Affinity Designer template can make it happen. It features 18 layouts including 9 Instagram post designs, and 9 story templates, guaranteed to give a boost to your business.
Here we have a gorgeously crafted pillow mockup that will surely help you showcase your designs in the best light possible, and impress your clients in an instant. It's a high-resolution, 300 DPI template that we believe deserves to end up on your shortlist.
Whether you need a brochure for industry-related services or creative businesses, this Affinity Designer template is a solid contender for your cash. It's a professionally designed bifold template that comes in A5 size and offers free fonts.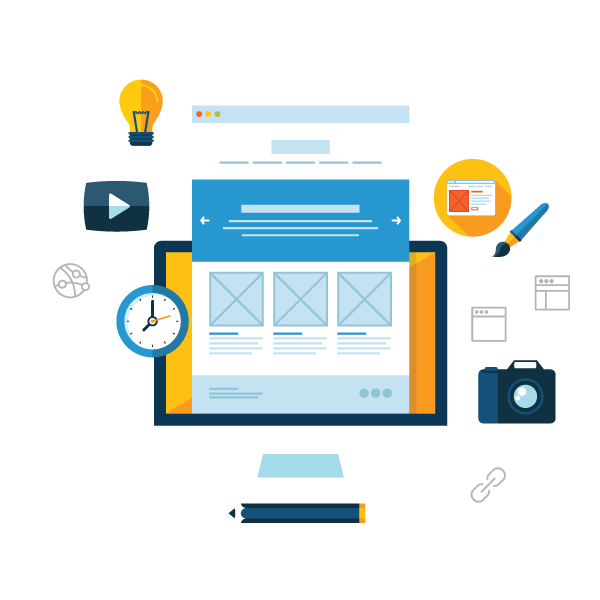 Check out this neat, attention-grabbing vector illustration landing page template for Affinity Designer that can be used for a range of leisure, lifestyle, health, and sports related websites. The template is designed keeping the latest design needs in mind.
Next up we have a clean, and modern template that can be fully customized in Affinity Designer, Figma, or Adobe Photoshop. It features an elegant design with well-organized layers and stylish typography. Get your hands on it today!
A beautifully minimalist book cover mockup template for showcasing books in a creative way. This mockup template is fully customizable with Affinity Designer and Photoshop.
Use this beautiful mockup template to hand over your poster designs to clients in a professional way. This template comes in AFDesign and PSD file formats. It's easily customizable.
You can design a stylish lookbook, portfolio, or product catalog brochure using this Affinity Designer template. It includes 32 different page layouts with fully editable designs. The template is available in Affinity Publisher, Affinity Photo, and InDesign formats as well.
This is a free template kit you can use to design a modern business card. It includes 3 different double-sided business card designs in EPS file format.
Who says you need InDesign to customize brochure templates? This modern annual report template is designed to be able to customize with not just InDesign but also with Affinity Designer. It comes in Affinity Photo and Affinity Publisher file formats as well. The template itself features 28 custom page layouts in A4 and US Letter sizes.
A brand manual is something that every brand must have. This simple one-page template will help you define your brand style guide in a creative way. The template comes in AFDESIGN file format and in A3 and US Letter sizes. It's only the first part of a series of brand manual designs. You can download more pages here.
As a designer, you can never have enough textures. As they take parts in many different types of designs, textures are a useful resource to have in abundance. This is a unique paper textures pack made specifically for Affinity Designer. It includes 8 paper textures, 20 watercolor textures, and 12 acrylic textures. In JPG and AFDESIGN file formats.
This is a free brush pack you can use in Affinity Designer for shading work. The bundle includes 12 brushes for adding a unique style of shading to your various graphic and character designs.
A modern and minimal business card template you can easily edit and customize using Affinity Designer. The template also comes in Affinity Publisher, Photoshop, and Illustrator file formats as well.
Magicons is a unique icon pack you can use with your web and mobile app designs. It includes 160 icons featuring various designs that are useful in user interface design. The icons are available in multiple file formats such as Affinity Design, Illustrator, and Photoshop.
Presentation is a key part of winning over your clients. This browser mockup will allow you to present your mobile app designs in a way that amazes your clients. It includes both light and dark color variants. And comes in multiple file formats supporting all popular graphics editing software.
This is a beautiful landing page template you can use to design a stylish and modern header section for a spa, salon, health, or therapy website. The design comes in both AI and AFDESIGN file formats. Allowing you to customize the layout however you like.
World maps can be seen on many different websites and graphic designs. Maps allow businesses and brands to showcase various features on a large scale. But have you ever seen a map done in polygonal design? This unique world map template will allow you to add a unique look to your own designs. It comes in AFDESIGN, AI, and Sketch file formats.
A proper invoice template is a must-have for every business and freelancer. This is a simple, clean, and minimalist invoice template you can use for all kinds of businesses. And you can easily edit and customize it using Affinity Designer.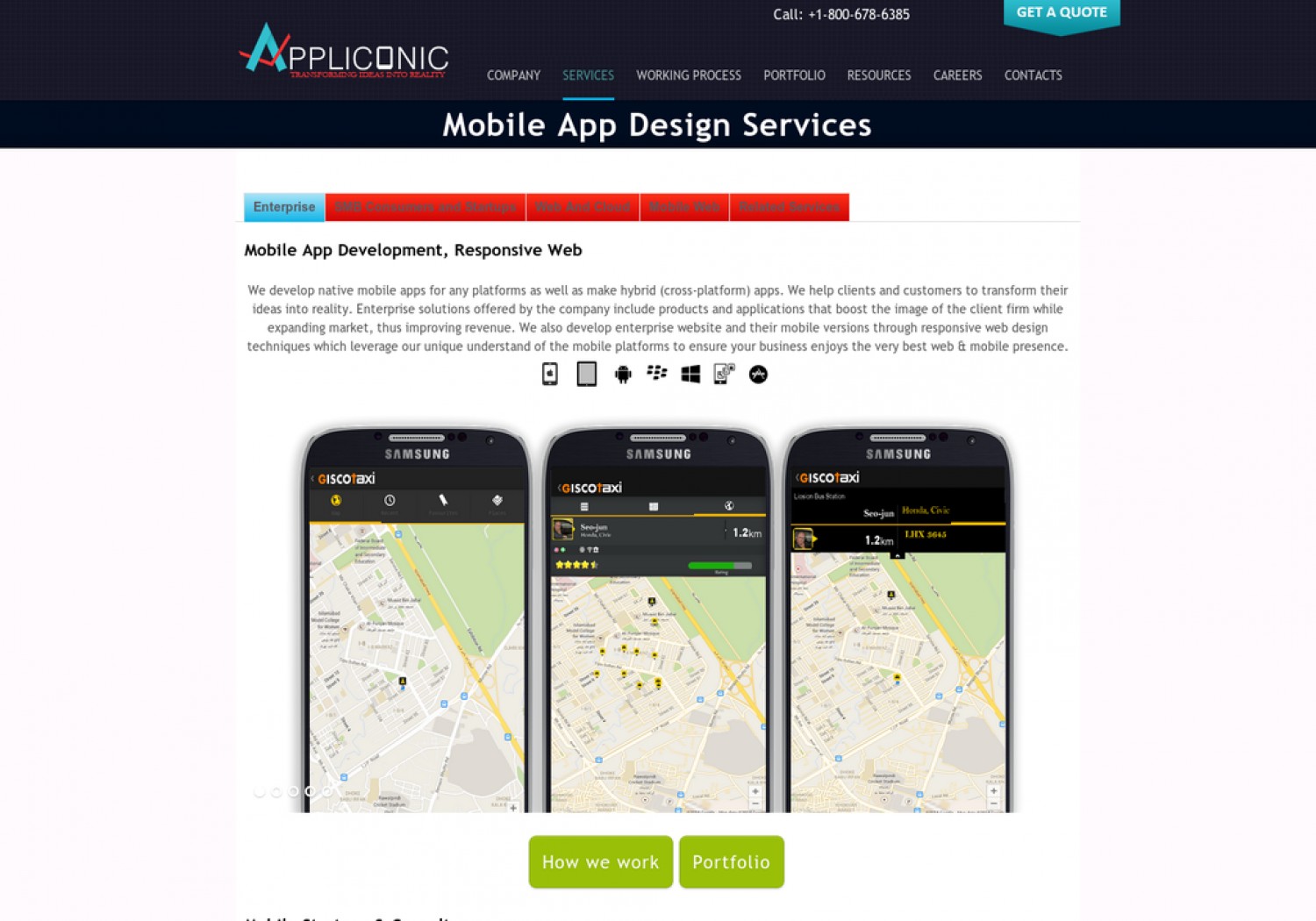 If you're looking for a modern resume template that you can edit using Affinity Designer, this template will come in handy. It features a creative design and allows you to easily customize the template using Affinity Designer or Adobe Illustrator. The CV is available in A4 and US Letter sizes.
A set of Christmas-themed line icons you can use for free with your holiday-themed designs. This icon set comes in Affinity Designer, Sketch, Illustrator, and Adobe XD file formats.
This is a free brush pack for Affinity Designer made by a professional artist. The brushes are designed for comic artists. Especially for drawing characters and cartoons. The free pack includes 8 brushes and 4 layout tools.
Craft the perfect company profile to showcase your business using this minimal and modern brochure template. This template is fully compatible with Affinity Designer and Adobe InDesign. The template features 32 page layouts in A4 and US Letter size.
This creative poster template is ideal for promoting yoga, therapy, or health and wellness programs. The template is fully customizable and you can easily change its colors and fonts using Affinity Designer or Adobe Illustrator.
If you're looking for inspiration to design a logo for a developer, SaaS business, or a blog, this logo template will help you get a head start. It's perfect for designing a logo for a coding or web development brand. The template comes in Affinity Designer and Illustrator file formats.
This logo template also comes in both AFDESIGN and AI file formats. It features a very creative design that makes it most suitable for a real-estate business or agency. The vector template is fully customizable as well.
A minimal resume template that's ideal for designing a CV for a creative professional. The template features a minimalist design with plenty of space for showcasing your skills and qualifications. You can customize it using Affinity Designer, Illustrator, or Photoshop.
If you want to design a unique background or a header for a website related to robotics, artificial intelligence, or technology in general, this concept art kit will come in handy. It features 8 robot characters in vector format. Along with a background scene, 4 artboards, and much more. All in Affinity Designer file format.
This is an Affinity Designer asset you can use to generate unique color palettes to use in your designs. The freebie file page also includes other free files such as an icon pack and a styles pack as well.
This professional resume template comes in a variety of file formats, perfect for editing in Affinity Designer. Add your content, and your resume is complete.
There's a host of professional logo design templates to check out too. This logo design comes in a variety of formats; customize it to suit your business needs.
Posters are a must-have for events, signage, and even for decoration. Create and customize your next template in an Affinity Designer template like this one.
You can also find Affinity Designer magazine templates to work with. While pagination software might be a stronger fit for longer documents, Affinity Designer has the flexibility to make it work, with templates like these.
T-shirt design is right at home with vector artwork, making it a great fit for Affinity Designer. Check out this awesome set of typographic T-shirt design templates.
Be sure to check out our Illustrator logo templates and infographic templates collections for more inspiration.
Affinity Designer Templates
We're covering the basics of Affinity Designer, helpful tutorials, comparisons with other apps, and the best templates and assets to use.
Read the Feature →
The above article "45+ Best Affinity Designer Templates & Assets 2022 (Free & Premium)" was first provided on this site.
I hope you found the post above useful and/or of interest. You can find similar content on our blog: blog.hostfast.com/blog
Let me have your feedback in the comments section below.
Let us know which subjects we should cover for you in the future.