Some helpful advice about Web Design and Wed Development.
Are you working on a simple logo for a creative or a personal project? Then our collection of free logo makers and logo templates will help you design a better-looking logo without having to break the bank.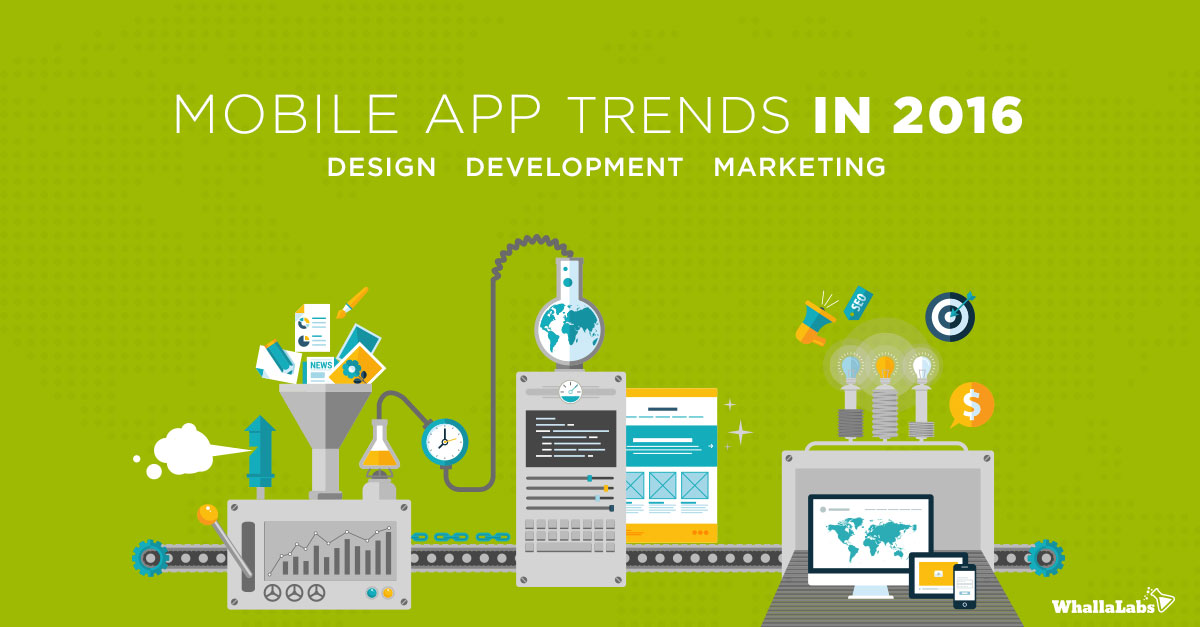 Sure, using premium logo templates can help make your design look more professional. But, if you're working on a small project of your own, there are many great free resources you can use to craft a stylish logo on your own while saving money.
In this post, we're featuring some of the best online logo maker tools you can use to make logos as well as free logo templates for easily making a logo using Photoshop or Illustrator. Have a look.
7,000+ Logo Templates, Designs and Logo Builders With Unlimited Downloads
Download thousands of beautiful logo templates, logo designs, and anything you need to build your brand with an Envato Elements membership. It starts at $16 per month, and gives you unlimited access to a growing library of over 2,000,000 design assets, graphics, themes, photos, and more.
Pre-Made Logo Templates
AI, EPS, PSD
Logo Badge Templates
AI, PSD, PNG
Monogram Logos
Adobe Illustrator
Line Badges Logo Set
AI, EPS, PSD
Real Estate Logo Set
AI, EPS, PNG, SVG, PSD
Ultimate Logo Builder
AI, PNG, EPS, PSD
Explore Logo Templates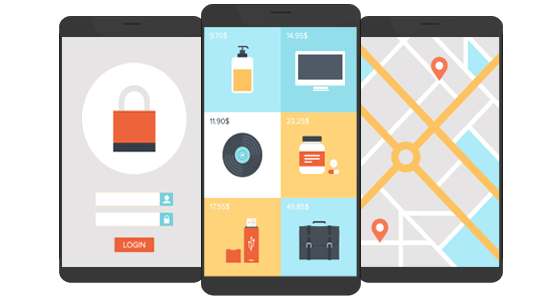 Best Free Logo Maker Tools
These online logo makers work completely on your browser and allow you to use your creativity to craft logos for all types of projects, for free! (Note that many free logo makers do have upcharges or fees for certain file format downloads.)
Adobe Express Logo Maker
The Adobe Express logo maker quickly helps you create a logo using artificial intelligence tools that can be shared across printed and digital platforms. (No credit card is required to create a logo.)
LogoMakr
LogoMakr features a DIY logo canvas for you to work on a logo design yourself. (Or you can start with a template.) This tool is great if you have an idea and don't need the help of AI tools to get started. The tool boasts a collection of over 1 million graphics, which you can use to design your logos. It also includes a series of video tutorials for beginners as well.
FreeLogo Design
FreeLogo Design helps you create a digital and print logo in just five steps. Enter your company name and pick a category, get some logo choices to consider, make additional customizations, and download the logo. The company also has an option for working with a logo designer to help create something if the free option doesn't work for you.
Looka Logo Maker
Looka Logo Maker combines your logo design preferences with Artificial Intelligence to help you create a custom logo you'll love. All it takes is a few clicks and five minutes.

Start by entering your company name and industry, then select the perfect logo styles, colors, and symbols that you like the best. Make your own tweaks and changes, then quickly export your brand-new vector logo files and color variations. Easy!
Hatchful
Hatchful, powered by Shopify, is one of the most innovative and beginner-friendly logo makers available today. The tool guides you through the entire process of designing your logo from picking a theme to editing and customizing the design.
It will even generate a few logo design ideas for you to choose from. Hatchful is useful for even expert designers to find inspiration for their projects.
Turbologo
Turbologo is a powerful logo-maker tool you can use to come up with unique logo design ideas. It gives you access to thousands of logo templates and concept ideas for making all kinds of logos.
From its template library, you can choose from over 3,000 logo designs in over 130 different industries. Including designs for YouTube, eSports, Freelance, Photography, Real Estate, and more.
You can also create unique custom logo designs of your own. It's a very simple process that can be done in just a few clicks. And the site offers flexible plans for downloading your logo designs in high-resolution files as well.
BrandCrowd
BrandCrowd is a very easy-to-use online logo maker tool that lets you craft professional-looking logos within minutes. This tool offers one of the biggest libraries of logo templates featuring 50,000 different logo designs to choose from.
Compared to other online logo makers, BrandCrowd is quite different as each logo template is unique to the platform. Whereas most other tools usually borrow clip art icons from third-party libraries to create their designs.
Online LogoMaker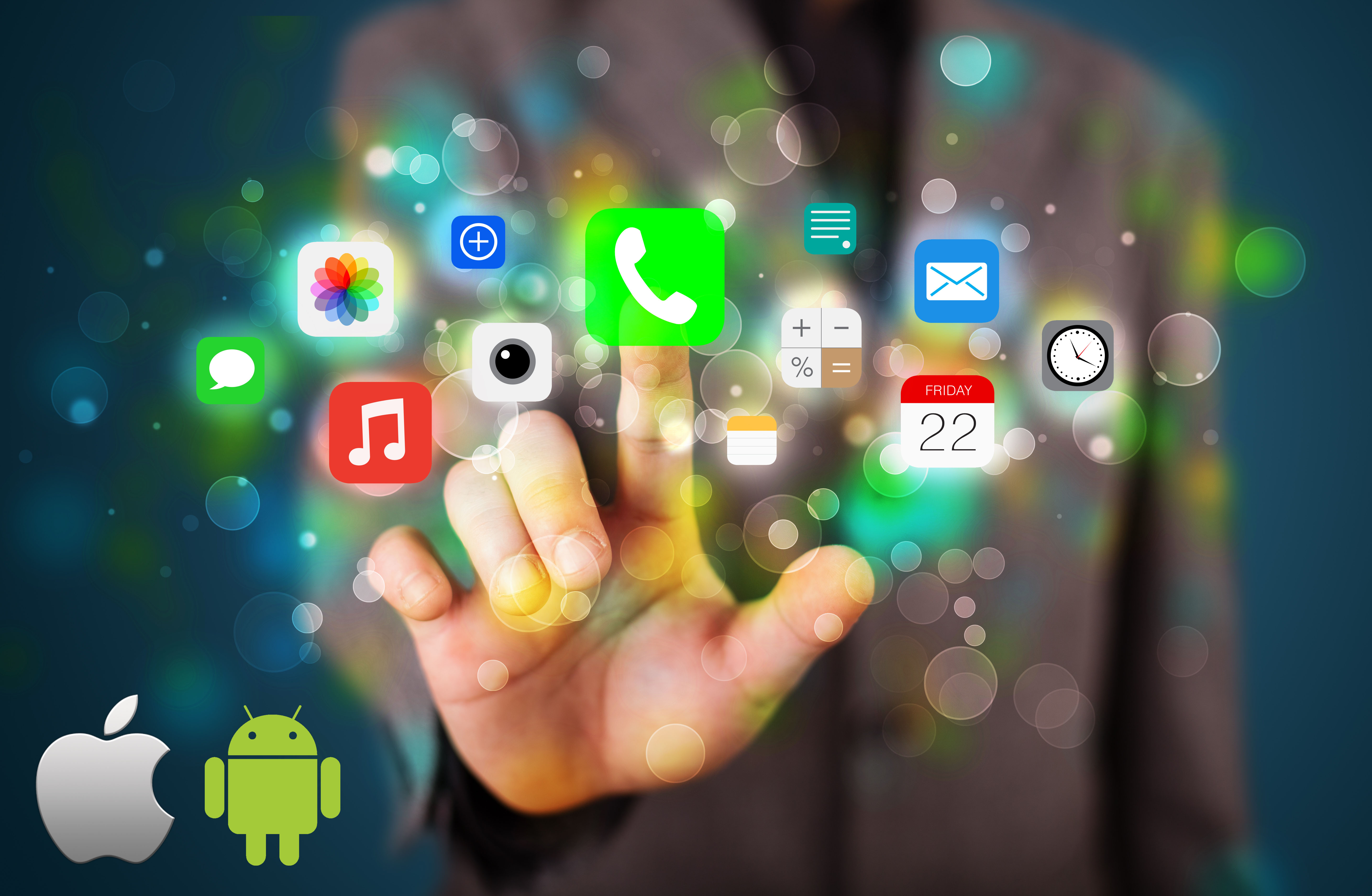 Online LogoMaker is another web-based logo designing tool with more options and features for advanced users for making more creative and stylish logo designs.
It features a drag-and-drop interface for you to easily customize the designs and add text, symbols, and shapes from a large library of graphics. Once you've completed the design you can download a low-resolution version of the logo for free.
DesignEvo
DesignEvo features a large collection of modern and professional logo templates you can edit and customize using its built-in editor. You'll find logo designs to match all types of industries in this tool.
The only downside to using this tool is it requires you to pay $25 in order to download the logo design in transparent PNG format. However, the free JPG logo design downloads should work fine for social media use.
Canva
Canva is an online graphic design tool that's mainly used for designing graphics for social media. However, over the years the tool evolved with more useful options for designing everything from book covers to infographics, posters, and more.
The Canva logo design tool is also quite easy to use. It lets you choose from free and premium logo templates and customize them directly on the app to change text, colors, and shapes.
Best Free Logo Design Templates
If you don't have the time to make logos by yourself, you can use a template and edit the design in Photoshop or Illustrator.
PixelStudio – Free Creative Logo Template
This colorful free logo template features a beautiful graphic that depicts a blooming flower. It's ideal for making a logo for a creative professional or a design agency. You can easily customize the template using Illustrator as well.
Digital Tree – Free Technology Logo Template

The interconnected tree-like design of the free logo template makes it a great choice for designing logos for networking brands and events. It's also available in vector format.
Digital Technology – Free Logo Template
If you're working on a logo design for a technology brand or a startup, this free logo template is perfect for you to find inspiration and design an elegant logo on your own.
Rocket Writer – Free Creative Logo Template
Looking for a simple and creative logo for your blog or personal website? Then this free template is for you. It's most suitable for writers and authors.
Pinion Fire – Free Colorful Logo Template
Another colorful free logo template featuring a design that depicts a phoenix. It's perfect for making a logo or a badge for a creative agency or even a professional business card design.
Camera Shutter – Free Photography Logo Template
This free logo template is ideal for photographers to design a creative logo for their portfolio website or business card. The template comes as a fully customizable Illustrator file.
Free Delicate Feminine Logos
This is a collection of free logo templates featuring feminine and minimal designs. These templates are ideal for all sorts of fashion, food, and beauty brands and businesses.
Free Monogram Logo Kit
A pack of 10 unique logo templates. All templates in this pack feature vintage monogram designs that will help add an elegant look to your luxury and high-end brand logos. The templates are fully customizable as well.
Free Botanical Logo Templates
These free nature-inspired logo templates are suitable for making several types of logos including ones for botanical shops, flower shops, fashion stores, coffee shops, and more. It includes 18 different templates.
Free Luxury Logo Template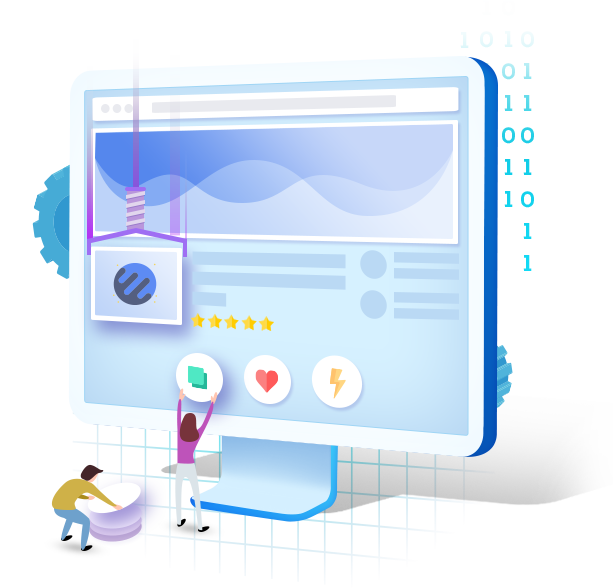 A minimalist logo template with a design made specifically for luxury brands. This template is available in vector file format and you can edit it using Illustrator CC 2017 or higher.
Free Fashion Logo Template
Another minimal and creative logo template. This one is a great choice for making a logo for a fashion store or an online fashion shop. The template is fully customizable and comes in vector EPS format.
Free M Letter Logo Template
If you're working on a logo for a business or a brand with a name that starts with the letter M, this template will come in handy. It features a stylish symbol made of the letter M and comes in vector format.
Mount Water – Free Nature Logo Template
A beautiful free logo template that's ideal for resorts, adventure parks, travel agencies, and many more. The template is fully customizable and it's free to use with commercial projects.
Relax Beauty & Spa Free Logo Template
Design a modern and creative logo for a spa or beauty business using this free logo template. You can customize the template to change its colors and fonts. It's also free for commercial use.
Free Logo Creator Template Kit
This unique logo template kit comes with lots of symbols, patterns, gradients, and many other elements you can use to design your own creative logos. It's available in Photoshop and Illustrator file formats.
Camelia – 15 Free Logo Templates
Camelia is a bundle of free logo templates featuring modern and minimal designs. The pack includes 15 different logo designs that come in PSD, AI, and EPS file formats.
30 Elegant Free Logo Templates
This pack also includes 30 stylish logo templates you can use to design logos for modern brands, agencies, and even social media pages. The templates can be customized with Photoshop and Illustrator
Feminine Minimal Logo Creator
If you're looking for a creative and minimal logo template with a feminine design, this pack will give you plenty of options to choose from. It includes 30 different logos with various styles of designs.
Free Vintage Logo Templates Kit
Another pack of free logo templates featuring vintage design styles. You can use these templates to create logos and badges for various businesses and agencies. It includes 6 different templates in Illustrator format.
White Elephant – Free Logo Template
The beautiful white elephant is often used as a symbol of wealth and purity, which makes this logo template a great choice for designing badges and logos for luxury brands and businesses.
Target Eye – Free Logo Template
The target design of this logo template makes it most suitable for digital marketing and advertising agencies. The template can be easily customized to change colors and fonts as well.
Beauty Salon – Free Logo Template
You can use this free logo template to design a creative logo or signage for a beauty or hair salon business. The template is available in vector format and it's fully customizable.
Creative Education – Free Logo Template
This elegant logo template is perfect for designing a logo for an educational business such as a college, academy, or even an online school.
Chatting & Messenger – Free Logo Template
A minimal and creative logo template you can use to design icons and logos for chat apps and startups. The template is fully customizable as well.
Free Adventure Logo Creator Pack
This free logo template pack comes with many unique vector elements you can use to design your own minimal logos for various outdoor brands and businesses.
Free Wanderlust Logo Bundle
The minimal and creative design style of these logos makes them perfect for crafting logos for creative brands and designers. The templates are available in PSD format.
15 Free Vector Floral Logos
This bundle includes 15 unique and minimal floral logo designs you can use to create stylish logos or badges for feminine businesses and brands.
Free Baby Shop Logo Templates
These free and colorful logo templates are perfect for designing adorable logos and badges for baby stores, business cards, social media pages, and even greeting cards.
Free Bakery & Shop Logo Templates
Designing a logo for a bakery or a bakeshop? Then these free templates will come in handy. It includes 6 unique logo templates in AI and PSD file formats.
Free Luxury Logo Templates
This free bundle includes 15 stylish and modern logo templates that are made specifically for luxury brands and businesses. The templates can be customized with Photoshop and Illustrator.
Free Modern Geometric Logo Templates
A set of 4 modern logo templates featuring unique geometric designs. These templates are available in EPS vector file format and you can use them with personal projects for free.
Free Vintage Hipster Logo Templates
This bundle includes a set of hipster-style logo templates with vintage minimal designs. These are most suitable for creative brands and startups.
Free Elegant Logo Templates
A collection of elegant logo templates you can use to design logos for luxury brands and businesses. The templates are easily customizable as well.
Free Corporate Business Logo Templates
This pack includes editable logo templates with various styles of designs. You can use them to craft logos for corporate companies and agencies.
Free Feminine Logo Templates Pack
A set of feminine logo designs you can use to design logos and badges for weddings, beauty, and jewelry brands and businesses.
Looking for more professional and high-quality templates? We've got you covered. Check out the best minimal logo templates collection for inspiration.
Logo Templates
Get your logo design started quickly with a logo template, and create a beautiful brand in minutes. Learn where to find the best logo templates, and how to use them effectively in our feature.
Read the Feature →
This article "40+ Best Free Logo Makers + Design Templates 2022" was 1st provided here.
I hope you found the above of help and/or interesting. You can find similar content on our blog here: blog.hostfast.com/blog
Let me have your feedback below in the comments section.
Let us know which topics we should write about for you in future.